Since 1999, Botox has been the most popular cosmetic treatment in the world. In the US alone, there have been more than 1.8 million skin rejuvenation procedures that involved the use of first-class Botulinum injections in 2018. Although this innovative injectable product has been around for many years, it continues to enjoy an increasing success on the global aesthetic medicine market. With an impressive popularity growth of nearly 36% in less than half a decade, this ground-breaking neurotoxin-based solution seems to have cemented its place in the field of non-surgical anti-aging treatments. But preserving one's youthful appearance costs money. Will you be able to afford this new-generation procedure? To answer the question "How much is Botox?" one needs to take into account several important factors:
The brand of the product
The company that distributes the product
The preferred charging method of your plastic surgeon
The regularity of the treatment
Target areas and desired results
Time to find out exactly how much does Botox cost!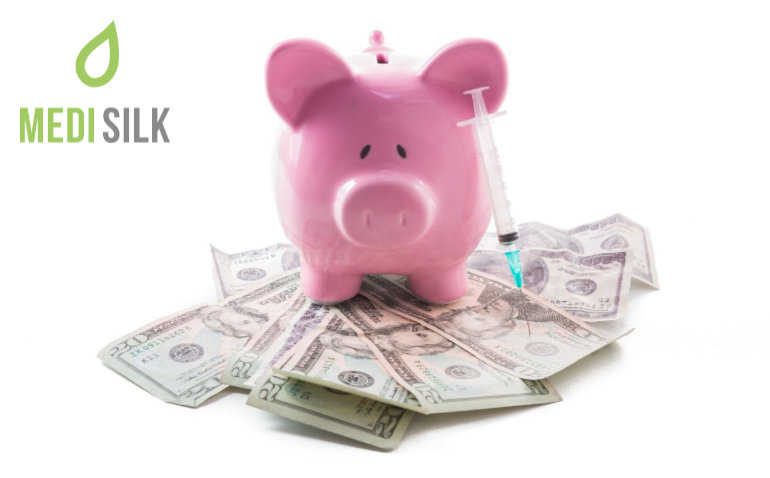 Botox cost vs Botulinum injection cost
Let's set the record straight – Allergan Botox is a brand. It offers a line of specially-tailored Botulinum injections. While it is the most famous Botulinum toxin brand in the world, there are several other excellent alternatives which are each produced by a different manufacturer. They all vary in their price. For instance, 100 units of the US-made Dysport can cost you between $100 to $150, while world-renowned Xeomin can reach prices of about $240 for 100 units. As for top-seller Allergan Botox, its cost ranges from roughly $150 to $210 for a 100-unit package.
Choice of distributor
If you are wondering why the cost of Botox-like products varies so much, know that it all has to do with the companies that distribute them. That being said, always shop from registered and established wholesale retailers that work directly with the pharmaceutical companies that manufacture these solutions. They may not offer you dirt-cheap prices but they will provide you with an original product that has all the right markings and certificates.
Different charging methods
Cosmetic clinics and plastic surgeons use different methods to charge their Botulinum injection patients. Some charge by the size of the treated area, other by the unit. Typically, the Botox cost per unit is $10-$20. For example, for the fast removal of forehead wrinkles, board-certified cosmetic surgeons usually use 20 to 30 units of BT and for the correction of crow's feet – just 5-6 units. So, the more you want to have done, the more you will need to pay. Very few clinics have a flat rate.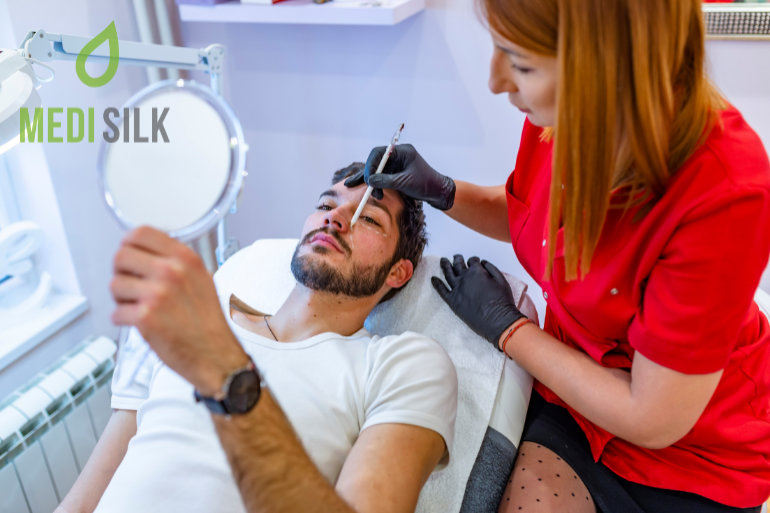 Are Botulinum toxin injections more expensive than dermal fillers?
Just like Botox injection prices depend on the brand of the product, the cost of skin fillers can also vary from one manufacturer to another. This and the fact that the end price of the treatment will greatly depend on the size of the areas you need to have treated are an important common denominator (pricewise, at least) between these two groups of skin rejuvenation products. Ultimately, comparing the cost of these anti-aging solutions can be tricky. It will cost you an average of $550 to enjoy one treatment with this injectable product – one of the most popular Botulinum injection brands on the market. In contrast, a single treatment with a quality Hyaluronic Acid filler such as Restylane or Juvederm will set you back with a little over $670. The price will go even higher if you rely on a CaHA dermal fillers like Radiesse – approximately $730 per treatment. But you need to also take into account that all Botox-like injections offer results that last between 4-6 months, while those delivered by anti-wrinkle filler injectables can range from 4 months to up to 2 years! So, to answer the question – professional-grade Botulinum injections can be pricier than effective soft-tissue fillers but they can also be cheaper depending on the treatment you need, the brand you use and even the medical clinician on whom you rely.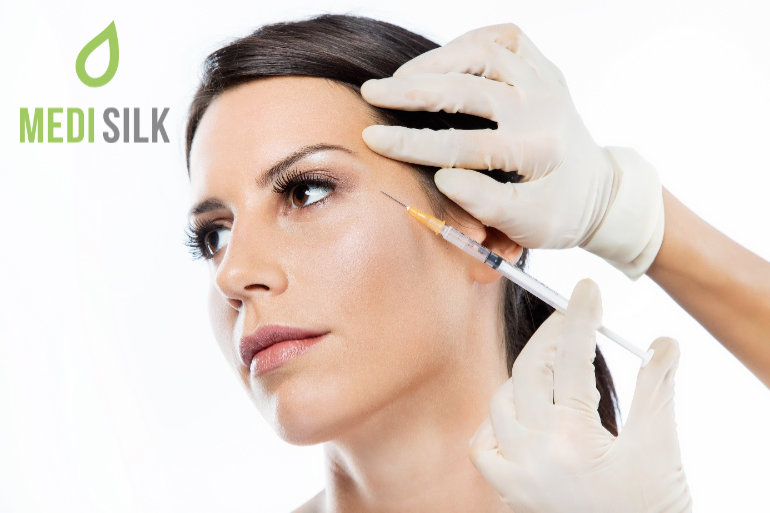 Table: Price comparison of popular anti-wrinkle treatments
| | | | | |
| --- | --- | --- | --- | --- |
| Procedure | Average cost | Number of treatments | Length of a single procedure | Downtime |
| Botulinum toxin injection | $550 | Maintenance treatments every 4-6 months | 30 minutes | Immediate recovery |
| HA fillers | $671 | Maintenance treatments every 4 to 12 months | 20-30 minutes | Immediate recovery |
| CaHA fillers | $727 | Maintenance treatments every 24 months or even rarer than that. | 20-30 minutes | Immediate recovery |
| PLLA fillers | $985 | 2-4 treatments | 20-30 minutes | Almost no downtime |
| Chemical peeling | $693 | Ranges from 1 to multiple treatments. | Ranges between 30 minutes to 3 hours. | Medium chemical peels require a recovery time of 3-7 days and deep ones – 7-10 days. |
| Surgical facelift | $7,672 | 1 | 2-3 hours | About 2 weeks |
Are Botulinum toxin injections more expensive than plastic surgery?
An advanced treatment with a reliable Botox-like product can be about 14 times more affordable than a facelift. The duration of the effects achieved with this type of plastic surgery procedure typically lasts between 2 to 6 years which is much longer compared to those achieved with Botulinum toxin. However, the lower market price of the latter evens us the scale a bit. Therefore, if you are not sure which of these two options is better for you, do not base your decision solely on the cost of the procedure. Consider additional factors such as downtime, side effects, treatment reversibility, etc.
How to save money on Botox injections?
While the average Botox treatment cost is estimated at about $550, patients can successfully cut down that price in more than one ways. As a start, they need to undergo maintenance injection sessions every 3-4 months. If they wait longer than that, their medical clinician may need to use additional units of this quality Botulinum toxin and that is guaranteed to increase the cost of the therapy. It is also recommended to rely on a certified cosmetic surgeon for each of your injections. A seasoned and qualified medical expert will provide you with an excellent balance of long-lasting results and a budget-friendly cost. Also, such aesthetic medicine specialists tend to opt only for top-rated skin rejuvenation products distributed by trusted and licensed wholesale online retailers such as Medisilk. This means that they use safe and 100% authentic anti-aging solutions of a known origin.
Another way to enjoy lower Botox prices is by strictly following your doctor's post and pre-treatment instructions. By doing so, you will prolong the treatment effects and that will minimize your expenses. Every patient who has recently undergone such an injection procedure needs to:
Stay well-hydrated
Avoid excessive solar exposure
Consume Zinc-rich food
Avoid using aggressive skincare products during the first 2 days
Avoid rubbing or touching their face during the first 48 hours
Stick to a healthy diet by reducing their sugar intake
These are all very simple tips but they can help you slash down your expenses on both Botulinum injection and dermal filler treatments without having to put up with second-rate results.