Mesotherapy is a non-surgical treatment that has become very popular for its various health and cosmetic benefits. It is a procedure that aims to treat physical conditions including wrinkles, fine lines, cellulite and other ailment related to excess weight, targeting the mesoderm. The treatment is a nonsurgical and it involves injecting natural extracts, homeopathic medications and other substances into the mesoderm. The treatment is repetitive and employed in treating various medical conditions and issues, including osteoarthritis, migraine, insomnia, reflex sympathetic dystrophy, muscle spasms and stress.
Other than this usage, mesotherapy is also used in treating cosmetic issues such as acne marks, stretch marks, wrinkles, scars and other skin conditions. Additionally, mesotherapy is widely used for addressing issues that include hair loss, sagging skin, facial fat, cellulite issues, and other. And last but not least, this treatment is very popular when relieving pain, such as sports injuries, arthritis, migraine, etc.
Skin rejuvenation
Mesotherapy used for addressing sagging skin issues is called mesolift. Patients use the treatment to achieve fresh, rejuvenated and youthful look. In this procedure, anti-oxidants and amino acids are injected in the skin to lift it and provide anti-sagging skin look.
Mesotherapy as an alternative to liposuction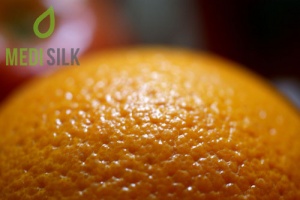 Mesotherapy is an effective and non-invasive treatment for cellulite reduction and body contouring. It is a great alternative for liposuction but with mesotherapy, there are no downtime, anesthesia, cutting and other treatments that require hospitalization and discomfort. The injected formula breaks down fat cells but it doesn't destroy them as in case with liposuction. This means that a chance of gaining back fat in the same area is minimal.
Hair restoration
Hair loss is a common issue among both men and women. Hair loss occurs due to imbalanced nutrition and reduced circulation. Mesotherapy is used to address this problem by stimulating the scalp, by enhancing circulation. Hair will be restored after several treatments.
Facial pigmentation
Mesotherapy is used to treat facial pigmentation. It is used to lighten localized areas of skin discoloration. It is an efficient procedure for treating hyperpigmentation, melasma, and dark spots on the skin.
Facial fat
Mesotherapy is used for reducing fat under the eyes, which results in reducing the eye bags. This treatment is also used to address the problem of double chins. The agents used in the procedure penetrate fat and dissolves it, while tightening the skin.
Mesotherapy as pain reliever
Mesotherapy is very popular noninvasive treatment used for treating health problems such as back pain, sports injuries, pain attacks, arthritis, fibromyalgia, and other. Injected medications and other substances through mesotherapy procedures relieve pain during ligament sprains, carpal tunnel syndrome, post-surgical procedures, muscle tears, joint swellings, and other.
Mesotherapy is usually effective after the first session. But there are instances where it has to be repeated to achieve desired results. As mentioned above, it is nonsurgical, noninvasive treatment with no or little downtime. You need not be hospitalized to undergo any of the procedures that use mesotherapy. The benefits of mesotherapy are both cosmetic and health related, and most importantly, they are effective.