It will not be an exaggeration to say that Botulinum injections are one of the most (if not the most) popular form of cosmetic treatments in the world. Given the many advantages of Botulinum Toxin (BTX) products, that is not hard to imagine. After all, can you think of another anti-aging solution that involves a swift, non-invasive procedure and almost no downtime or which has both cosmetic and medical uses since it not only does an excellent job at removing medium to severe wrinkles but it can also be effetely applied in the treatment of excessive sweating, eye twitching, drooping brows, chronic migraines and more? The effects after a BTX injection are truly impressive but how long does Botox last? The short answer to that important question would be 3-6 months. However, if you are planning to undergo a Botox treatment for the very first time in your life, you will need to familiarize yourself with the details surrounding the effects longevity of Botulinum injections because additional factors also matter and those include:
The treated muscle or muscles
The speed with which the patient's body produces new SNAP-25 proteins
Injection technique
Concentration and complex of the product
The dosage of the product
The length of the period during which the patient has used this treatment
The size of the target muscle(s)
The way the product has been stored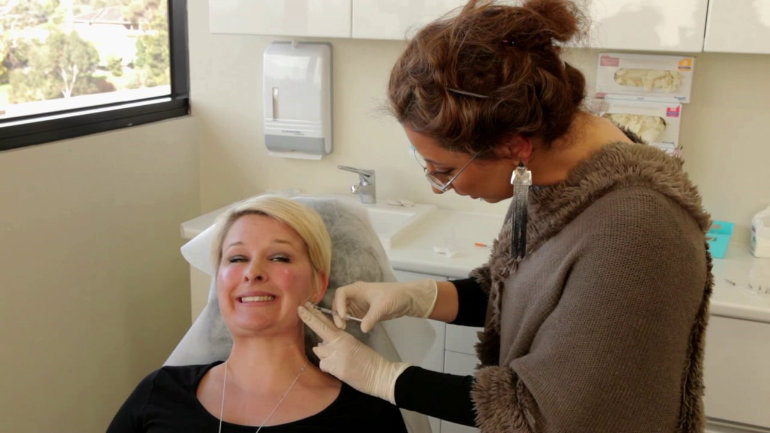 Botox vs BTX injections – Know the difference
If you are a newbie in this field, you probably have no idea that Botox is actually a brand of Botulinum injections and are better known as Allergan Botox. Granted, it is one of the oldest, most famous and successful products based on Botulinum Toxin Type A (BTTA) but it is far from being the only option on the market. There is plenty of fish in the sea and to choose the right one for you, make sure you consult with a board-certified plastic surgeon who can provide you with a piece of professional advice based on the results you are seeking to get.
Table: A quick comparison of popular Botulinum injections
| | | | | |
| --- | --- | --- | --- | --- |
| Brand | Manufacturer | Unit | Type  of Botulinum it contains | What's special about it? |
| Botox | Allergan | 100iu | onabotulinumtoxinA | The only Botulinum Toxin approved by the FDA for the temporary correction of medium to deep facial wrinkles. It is also the most popular Botulinum Toxin product in the world. |
| Bocouture | Merz | 50, 100 or 200iu | IncobotulinumtoxinA | Does not contain complex proteins only pure neurotoxin. |
| Botulax | Hugel Pharma | 100 or 200iu | letibotulinumtoxinA | 98% patient satisfaction rate |
| Hutox Inj. | Huons | 100iu | Botulinum Toxin Type A | Impressive purity (>99%) |
| Dysport | Ipsen | 300 or 500iu | abobotulinumtoxinA | Guaranteed natural-looking results. |
| Meditoxin | Medytox | 100iu | Botulinum Toxin Type A | Excellent option for repeat patients. |
| Neuronox | Medytox | 100iu | Botulinum Toxin Type A | Many treatment choices as it comes in a range of units. |
| Xeomin | Merz | 100iu | IncobotulinumtoxinA | Therapeutic components have been isolated through special technology. |
Results longevity after a Botox treatment
Unlike Hyaluronic Acid dermal fillers that vary in their durability from brand to brand, anti-age Botulinum injections usually deliver results that typically last somewhere between 3 to 6 months. Although there may be slight variations depending on each product's unique complex, BTTA molecular weight, concentration, etc. the effects longevity tends to be quite similar. That is due to the way this neurotoxin works. When injected into the muscle, it temporarily prevents neurons from transmitting acetylcholine (ACh) to the targeted muscle. That paralyzes the treated zone. In about 3-6 months, however, the body produces brand-new SNAP-25 proteins in that same treated area which leads to the gradual restoration of the muscle's ability to shrink.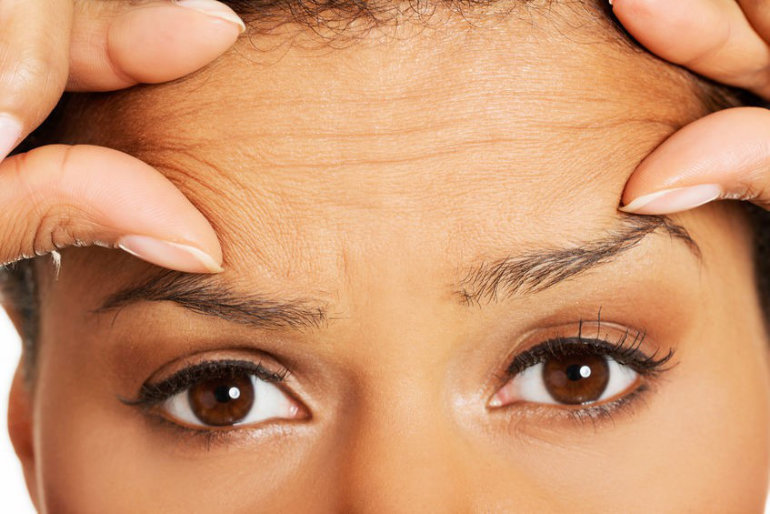 Are there ways to prolong the results?
The best way to ensure that you enjoy the most longest-lasting Botox treatment effects possible is by relying on a seasoned and qualified plastic surgeon. An experienced doctor would know how to inject their patients, how much Botulinum Toxin to use, what BTTA product to choose and what maintenance plan would work best for you.
Other things you can do to prolong treatment results is to avoid hot temperatures or scrubbing your face during the first days after you have had your BTX injection. Also, try to consciously keep the muscles of your face relaxed. Do your very best to maintain a calm expression and avoid frowning to ensure wrinkles stay away from your skin for a longer period of time.
Effects longevity in repeat Botox patients
There are reported cases of people who have been using Botox for over a decade. So, does that mean this form of anti-aging treatment will remain effective after it has been used frequently for many years? Not necessarily. The effects longevity of Botulinum injections on repeat patients may vary. There are two main scenarios here: results last for longer periods or patients develop a kind of immunity to BTTA.
Improved duration
When a muscle is regularly injected with this neurotoxin, it becomes rarely used. This can shrink it in size and make it chronically weak. If that happens, the patient does not need to undergo injection sessions every three months or so because even after the BTX wears off, the muscles of their face do not regain their full functions. That may sound scary but given that this effect is observed only on the targeted muscles on the face and nowhere else in the rest of the body, it is actually good news for people who want a smoother and more youthful skin.
Botox immunity
Some patients may develop an immunity to the effects of a Botulinum injection treatment. That happens when the person's immune system manages to create special antibodies that prevent the proteins found in most Botulinum products from doing their work. The good news is that some pharmaceutical companies have found a solution to for patients who become immune to Botox. New-generation BTTA injectables such as Bocouture, for instance, contain almost no proteins but only pure neurotoxin. Because of that, the body is unable to neutralize its paralyzing effects. Another such product is FDA-approved Xeomin. It does not contain unnecessary proteins which is why it has tested well on patients with BTX immunity.
How long does the injection procedure last?
If you want to enjoy your wrinkle-free face for longer, you will need to make a trip to the doctor's office every few months and have a maintenance injection treatment. Don't worry because this should not take too much of your precious time as one injection session of this kind usually lasts for 15-30 minutes. During that procedure, a trained medical professional will inject the targeted muscles of your face with an ultra-thin needle. For most people, the treatment is not painful which is why typically cosmetic surgeons do not even need to use anesthetics.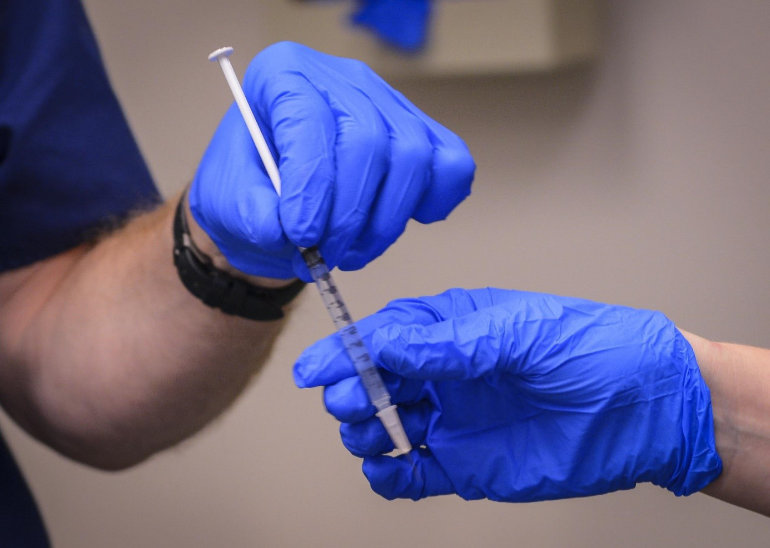 When do effects become visible?
Often times, people who have their wrinkles corrected with HA filler injections expect immediate results after their first Botox session. But Botulinum Toxin works differently from Hyaluronic Acid. It needs time to work its magic. So, even though you may feel the solution under your skin, the results will come to you in a more gradual manner. For the most part, you will start to witness an improvement 5-7 days after the treatment. Effects tend to peak 10-14 days after the injection session and after that their actions slowly decrease over the course of the next few months. Of course, these numbers may slightly differ depending on the product which your plastic surgeon chooses to use on you, as well as on the way your own body responds to the treatment.
How long-lasting are the side effects?
Not all patients experience adverse effects following a BTTA injection and those who do usually deal with mild redness, sensitivity, bruising and/or swelling around the injection sites. Short-term side effects can also include headaches, dizziness, and nausea but they tend to disappear not long after the procedure. People who regularly rely on this cosmetic treatment tend to exhibit fewer and fewer adverse effects after each session. Long-term unwanted reactions are incredibly rare and usually occur when the person is allergic or hypersensitive to one or more of the ingredients that make up the product or when their muscles fail to restore their functions after prolonged use of this therapy. When Botulinum injections are not properly administered, risks increase as the neurotoxin may migrate to other muscles in the body. That is one of the many reasons why you should carefully research your medical practitioner. Never rely on plastic surgeons who have not been board-certified and have no or limited experience with this type of procedures.
As you can see, the duration of the treatment effect after a Botox injection depends on several factors over which you do not always have control. Despite that, if you rely on the assistance of a vetted cosmetic expert and carefully follow their instructions before and after your Botulinum injection treatment, you will not only be able to enjoy more natural-looking results but to also enjoy them for an extended period of time without any complications, health risks or adverse effects.