The popularity of Botox treatments has witnessed a dramatic increase over the past two decades. According to the American Society of Plastic Surgeons, the number of Botulinum toxin injection procedures performed in the U.S. alone has spiked by the staggering 845% in less than 20-years' time, significantly surpassing cosmetic treatments that were previously highly trendy such as chemical peels, microdermabrasion and sclerotherapy. The Rockstar status of Botox, however, does not seem to have demystified its effects, purpose and other important facts concerning its use, nature, and safety. It is still widely believed that Botox injections can give one a "frozen face," make wrinkles deeper or even put a patient's life in danger. Knowing what this cosmetic solution really does and what it is can chip away at its long-standing stigmas and help patients separate the myths from the facts about this treatment.
What is Botox?
One of the greatest misconceptions about Botox is that it is a type of anti-aging therapy. In reality, it is the brand name of a Botulinum toxin prescription medicine produced by a company called Allergan. Since this drug is one of the oldest such products and the first and only to be approved by the FDA for the cosmetic treatment adult patients with moderate to severe frown lines, it has become a common name for all Botox treatments. In its essence, this kind of toxin is produced by the bacterium Clostridium botulinum – a type of bacteria that has found a wide application in the medical field and has been widely used for the treatment of various clinical conditions such as hyperhidrosis, blepharospasm, spastic muscles on the hand, TMJ and more. In the early years of the 21st century, this product made its way into the aesthetic medicine industry when it turned out that it did a pretty good job of correcting certain facial lines and wrinkles in a non-surgical manner. Today, there are many different brands of Botulinum toxin injections (Botox) that are commercially available and they often differ in their formula and toxin type:
Botox by Allergan (onabotulinumtoxinA)
Dysport by Ipsen (abobotulinumtoxinA)
Xeomin by Merz (IncobotulinumtoxinA)
Hutox Inj. by Huons (Botulinum Toxin Type A)
Meditoxin by Medytox (Botulinum Toxin Type A)
Botulax by Hugel Pharma (litibotulinumtoxinA)
Jeuveau by Evolus (prabotulinumtoxinA-xvfs)
Bocouture by Merz (incobotulinumtoxinA)
Neuronox by Medytox (Botulinum Toxin Type A)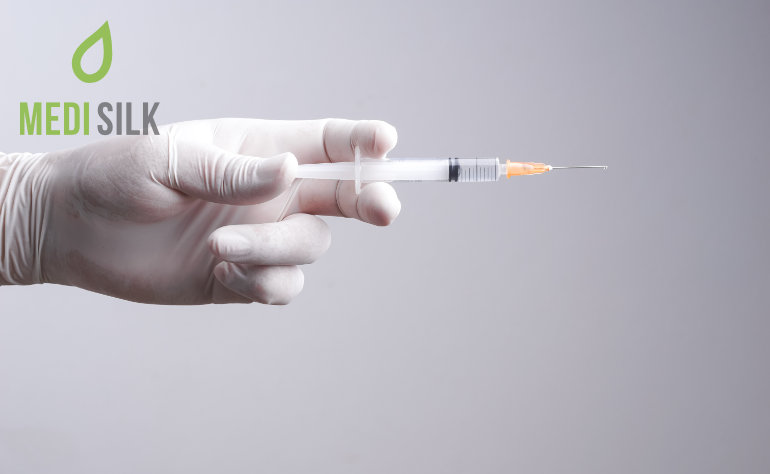 How does Botox work and what can it correct?
A cosmetic rejuvenation treatment with Botox consists of injecting small doses of the product into certain facial muscles. Since this is a type of neurotoxin, it temporarily relaxes and paralyzes the treated muscles by preventing the transmission of acetylcholine (ACh) from the neurons to the muscles. In that way, Botox successfully reduces the appearance of so-called dynamic wrinkles which are caused by the regular contraction of those same muscles.
Moderate to severe frown lines (Glabellar lines) – vertical lines between the nose and the eyebrows
Moderate to severe crow's feet (laugh lines) – lines and wrinkles formed around the outer edge of the eye
Moderate to severe forehead lines (worry lines) – – wrinkles appearing on the forehead and which become particularly highlighted when one raises their eyebrows
Compared to other cosmetic rejuvenation solutions like dermal fillers, for instance, the Botulinum toxin injection has a more limited application as it can only be injected into the facial areas and cannot be used for lip enhancement, nose reshaping or facial contouring. The anti-wrinkle effects of Botox last about 3-4 months because 12 weeks is typically the minimum amount of the time for which a protein called SNAP-25 can restore itself and cause the treated muscles to regain their movement. But in some patients, the skin can remain smooth for up to 6 months depending on the rate with which their body produces that protein, the quality and concentration of the product, its dosage, injection technique and many other additional factors. Some Botulinum toxin brands like Bocouture, have a low-protein formula which makes them longer-lasting which is why they work better for repeat application as they do not allow the formation of antibodies that can reduce the power of the neurotoxin.
How long does Botox take to start working?
While skin fillers instantly remove lines and wrinkles, a Botox injection will take between 24 hours to 48 hours to make any difference. Shallow wrinkles in more delicate areas of the face, like crow's feet, will likely disappear faster than forehead and frown lines. The cosmetic treatment's effects peak 10-15 days after the injection which is why a seasoned doctor would often advise patients who want to prepare for some key upcoming event, to schedule their appointment at least one week prior to it.
What are the bad side effects of Botox?
The mild adverse effects caused by Botox are mainly related to injection site reactions and the damage which the needle inflicts on the soft tissues. Those may include temporary swelling, bruising, pain or redness around the target sites and usually subside and disappear within hours or days after the procedure. Other common reactions to the drug may involve trouble swallowing, headache, dry eyes and/or mouth and muscle weakness or stiffness affecting the treated zones. Poor injection technique can make the Botox toxin spread in the body, resulting in more serious unwanted reactions:
loss of bladder control
drooping eyelids
shortness of breath
blurred vision
pain in other parts of the body (e.g. shoulder, jaw)
irregular heartbeat
In any of these cases or if you feel any health discomfort which you think may be related to the action of the Botulinum toxin, contact your Botox near me doctor as soon as possible.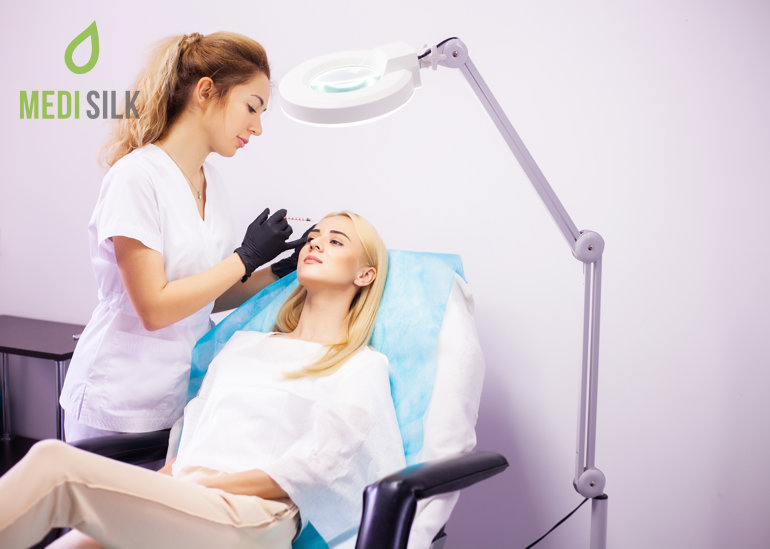 Can Botox kill you?
Yes and no. When Botulinum toxin comes in its pure form, as produced by bacterium clostridium botulinum, it can indeed be deadly, especially when it is ingested with food. That can lead to a type of poisoning called botulism. Botox, however, is an FDA-approved drug that has been purified and sterilized so that it can be safely used for cosmetic purposes.
What happens when you stop using Botox?
The paralyzing action of Botox wears off gradually. The injected muscles will slowly regain their movement and normal functions and over time, lines and wrinkles will reappear. Their depth and severity will be the same as before. Patients who want to preserve their rejuvenated and smooth face can easily do that by asking their Botox doctor to perform a maintenance session about every 3 months.
***
Medisilk is strictly an online retailer and a wholesale distributor of beauty and medical products. We do not provide medical advice, diagnosis, or treatment. The content we post on our Blog page serves informative and advertising purposes. If you have any questions related to Botox or a medical condition, seek the help of a qualified doctor or a board-certified plastic surgeon who can provide medical advice, diagnosis, and treatment.