Lips that are plump, smooth and well-contoured are, unfortunately, not something we are all born with. And even those who are blessed with excellently shaped and full lips cannot escape the dooming effects that the natural aging process has on their appearance. The older we get, the thinner our lips become. And then there are signs of aging such as lip lines, sagginess, dryness… The worst part is that this area of the face ages first. The best part is that we now have high-quality lip injections such as Juvéderm that can temporarily turn back the hands of time. This is a recognizable brand of Hyaluronic Acid dermal fillers by Allergan, a trusted manufacturer that is also known for designing and producing the top Botulin toxin injection Botox. That is why it has become the top choice of lip enhancement and rejuvenation product for many patients and practitioners from around the world. People who are newbies to such treatments, however, tend to be more cautious about using this brand as for them "popular" often means "expensive." But is that really the case here? What is the average cost of Juvéderm lip injections per syringe? In this material, we will answer these and more questions concerning the topic.
Which Juvéderm dermal fillers can be used on the lips?
This line of HA-based injectables is quite versatile as it is made up of skin fillers that target different zones of the face and/or cosmetic problems. That being said, not all Juvéderm solutions can be applied on the lips. For example, Juvéderm Voluma XC has fantastic volumizing properties but it is only meant to be used for chin and cheeks augmentation and it does not have the right viscoelasticity to correct nasolabial folds or lip contour. The XC injectable products that can be safely administered into the lips are:
They can all be used for non-surgical enhancement of lip volume and contour. These solutions effectively correct structural problems such as deformity or asymmetry in that facial area. Some of them, like Juvéderm Volbella XC also smooth lines on the lips that cause the lipstick to bleed.
Advantages
The choice of risk-free lip fillers on today's market is impressive, yet a Juvéderm treatment comes with many upsides. The first and biggest of them is that many of the products by this brand are FDA-approved and offer higher levels of safety and efficacy. Being manufactured by a world-renown company such as Allergan, they also comply with the Global Manufacturing Practices (GMP). The Hyaluronic Acid gel in them is biocompatible and of a non-animal origin, considerably minimizing the risk of side effects (e.g. itching, redness, swelling, bruising, etc.). They also have one of the highest HA concentrations among all dermal fillers which prolongs their longevity. These products were developed with an advanced Hylacross Technology that makes the implant gel smoother, allowing it to easily flow into the tissues and deliver a natural-looking correction.
Cost of Juvéderm lip injections per syringe
The price of a Juvéderm lip filler varies from one retailer to another. Although the above-listed products are part of the same range, they too have a price of their own because their concentration, properties and formula are different. But, if we must generalize, we would say that the average cost per syringe ranges from $450 to $600 or €410-€545. There are, however, exceptions to this rule. Many licensed and reliable retailers like Medisilk.com sell these injectables for a starting price of barely $70 (€65) for one syringe. Here it should be noted that the lip fillers from this line are often packed in boxes that feature two syringes which can double the end price.
| | | | | |
| --- | --- | --- | --- | --- |
| Juvéderm Lip Injection | Alternative Name | Cost per syringe* | HA concentration | Duration |
| Juvéderm Ultra 2 | Juvéderm Ultra XC | ≈ €65/$70 | 24mg/mL | Up to 12 months |
| Juvéderm Ultra 3 | Juvéderm Ultra Plus XC | ≈ €96/$106 | 24mg/mL | Up to 12 months |
| Juvéderm Ultra 4 | ——- | ≈ €96/$106 | 24mg/mL | Up to 12 months |
| Juvéderm Ultra Smile | ——- | ≈ €66/$73 | 24mg/mL | Up to 12 months |
| Juvéderm Volbella | Juvéderm Volbella XC | ≈ €124/$136 | 15mg/mL | Up to 12 months |
*Costs are based on those listed on Medisilk's own online store. Most filler injections by this brand are sold in packs containing two prefilled syringes which is why the listed prices are marked as approximate.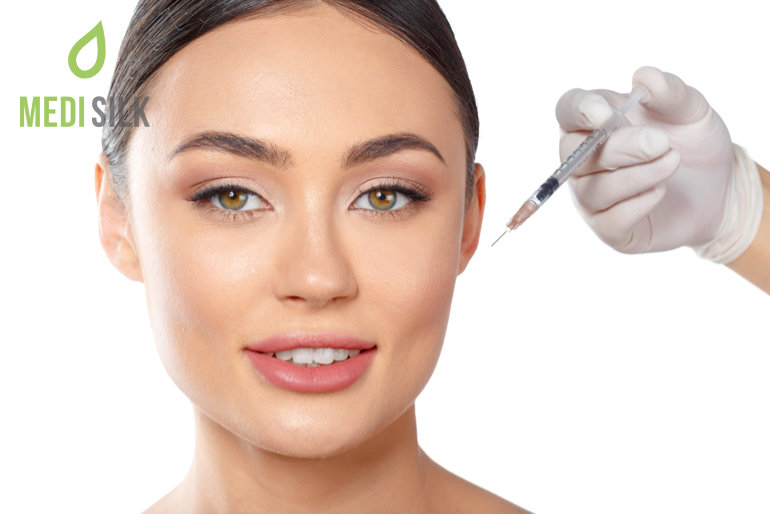 Cost of Juvéderm vs cost of other lip fillers
When compared to budget filler brands such as GANA HA, Glowing Fill, and Monalisa which can sometimes be offered for a price as low as $50-$55 (€40-€45), Juvéderm lip injections can seem a bit expensive. But, at the same time, their cost is far from being anywhere near the sky-high costs of high-end lip fillers. Pricewise, Juvéderm stands right next to its biggest competitors Restylane – in the mid-tier range.
Cost of Juvéderm vs cost of alternative lip procedures
If you are considering swapping the Juvéderm treatment with some other lip enhancement procedure, you need to be ready to dig deeper into your pockets. Lip implants cost about $2,000 to $3,000 per lip and fat grafting, a treatment in which the lips are volumized with fat extracted from other areas of the body, can reach up to $5,000. Those who prefer to sign up for a lip lift, a popular type of plastic surgery, must know that $5,000 will be the starting price for them. The fact that these lip filler alternatives are invasive, risky and come with pain and downtime, make them even less attractive for patients.
Factors that affect the end price of a Juvéderm lip treatment
Knowing the average cost of a Juvéderm lip filler per syringe is just one of the many factors that determine the full cost of this innovative treatment. There are a few more that should also be taken into account.
Type of filler
Almost every lip filler by this brand has a different price. Juvéderm Ultra Smile, for instance, is the cheapest (sold by Medisilk for €192.50/$212 per a pack of 2 x 1mL) and Juvéderm Volbella is the priciest (sold by Medisilk for €247.50/$272 per a pack of 2 x 1mL).
Amount of filler needed
One injection session usually requires 1-2 syringes per site. But based on additional factors, such as the patient's desired results, age, the severity of the cosmetic problem, etc., that number can double.
Retailer
The cost of Juvéderm lip injectables varies from one retailer to another. The average price per syringe may be $450-$600 but some providers sell them for a price as low as $70-$140 or €65-€125.
Durability of the filler
The duration of the treatment's effects often depends on the area of the body or face in which the implant gel is injected. The standard effects longevity of lip filler is up to one year which is about three times more compared to that of most other HA-based injectables. However, the body of some patients may break down the gel faster because of their metabolism, lifestyle, genetics and more.
Location
The price of these cosmetic rejuvenation solutions is also affected by the country in which they are offered. If this is a popular procedure in the given location, if the local laws approve the use of such aesthetic medicine production and if there are enough specialists who are trained to carry out the procedure, the cost is likely to be more accessible than not.
Specialty and expertise of the practitioner
Board-certified plastic surgeons charge more than moderately experienced clinicians. However, the former is a must when it comes to the safety and quality of the overall treatment. Self-application is not recommended.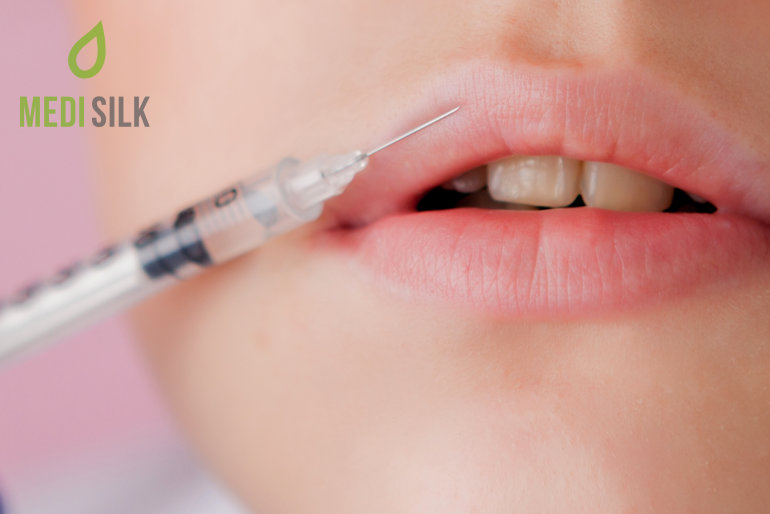 Can the effects of filler injections be prolonged?
Juvéderm has some of the most durable lip augmentation dermal fillers that can last up to 12 months after just a single session. This considerably reduces future maintenance costs compared to other similar HA products. Vetted practitioners tend to schedule the touch-up appointments of their patients before that 12-month mark because by then, the filling and volumizing effects of the implant gel are barely noticeable. Luckily, there are a few easy ways in which you can prolong them and further cut down the cost of the procedure:
Follow your clinician's pre- and post-treatment tips – Avoid blood thinners, alcohol, and rigorous exercise 1 day before and after the procedure and steer clear from extreme temperatures;
Rely on qualified cosmetic surgeons – They will be able to choose the best product, dosage, and injection technique for your needs;
Keep your lips well-moisturized – That will boost the efficacy of the filler;
Avoid sun exposure – UV rays speed up the rate at which HA dissolves into the soft tissues;
Stay calm – Stress hormones like cortisol encourage the body to quickly break down the filler;
Stick to a healthy diet – Replace processed and junk food with lean proteins, whole grains, vegetables, and fruits to reduce the risk of inflammations;
Schedule a maintenance appointment before the filler wears off – That will teach the body to respond more effectively to Hyaluronic Acid;
Takeaway
Juvéderm lip injections are not among the cheapest HA-based fillers that you can find today. But their premium quality paired with their impressive durability, make them one of the most cost-efficient filler options for lip enhancement and contour correction from a long-term perspective.