Dermal fillers serve as an excellent alternative to plastic surgery. Sculptra and Juvederm are among the most popular brands of skin filler injections. They both rejuvenate the face by restoring lost volume and they do a fantastic job at temporarily removing skin depressions and wrinkles. Although these lines of anti-aging injectable products have a lot in common, they differ in several key areas. That is why we are now going to take a closer look at each of these brands to examine their strengths and weaknesses. This informative faceoff post will examine the unique properties of these injectable fillers to help you choose the right one for your unique cosmetic needs.
Table: Quick comparison between Sculptra and Juvederm
| | | |
| --- | --- | --- |
| | Sculptra | Juvederm |
| Main Active Ingredient | Poly-L-lactic Acid | Hyaluronic Acid |
| Duration | Up to 2 years | 3–18 months |
| Action | Gradual, over the course of the treatment | Immediate |
| Effects | Collagen boost; Removal of laugh lines, chin wrinkles, and marionette lines; Facial volume restoration | Skin hydration; Wrinkle correction, facial augmentation (enhancement of lips, chin, cheeks, etc.); Facial volume restoration |
| Manufacturer | Galderma | Allergan |
| Treatment | 3-4 sessions carried out at 3-week intervals | 1 session followed by a maintenance procedure every few months |
Main active ingredients
Sculptra injections are based on poly-L-lactic acid (PLLA), while Juvederm contains Hyaluronic Acid (HA). These ingredients are biologically compatible which means that although they are synthetically-produced, they are generally well-tolerated by the human body. Another big similarity between PLLA and HA is that they are also biodegradable. In other words, they are gradually absorbed and dissolved by the soft tissues and eventually they completely disappear leaving no traces behind. Each of them fills wrinkles and battles age-related facial volume loss but they use their own tactics to achieve that.
Sculptra's Poly-L-lactic Acid
PLLA is a type of polyester that stimulates the natural production of collagen in the body. That is because it comes in the form of microparticles which when injected into the dermis, are viewed as foreign bodies by the human organism. That activates the local immune system which, in an attempt to "attack" the microspheres, starts to replace lost collagen – a substance the levels of which considerably decrease as we get older, leading to facial volume loss and the formation of lines, wrinkles and folds. Sculptra is a great collagen booster that manages to successfully rejuvenate the face of the patient by making the skin smoother and by restoring facial volume.
Juvederm's Hyaluronic Acid
HA is a natural substance that is occurring in our bodies but it does not stimulate collagen production. Instead, it has durable hydrating properties that deliver deep skin moisturization. Similar to PLLA, this powerful ingredient can add volume under the skin which has a noticeable rejuvenating effect. The implant gel in Juvederm products easily fills facial depressions and wrinkles.
Effects Versatility
To be able to objectively compare these two brands when it comes to their effects and their duration, we must first examine the product versatility offered by each of them. The Juvederm line-up is impressively diverse as it features dermal filler injections of a varying HA particle concentration and tends to address specific cosmetic concerns, while Sculptra's range features only one product available in different volumes.
Sculptra – Less is More
Galderma's Sculptra Aesthetics facial fillers only differ in the volume of their package. Aside from that they target the same cosmetic concerns and they deliver the same treatment results that include:
Removal of shallow to deep nasolabial folds (smile lines)
Correction of superficial to severe chin wrinkles
Reduction of fine to deep marionette lines (laugh lines)
Collagen boost
Restoration of facial volume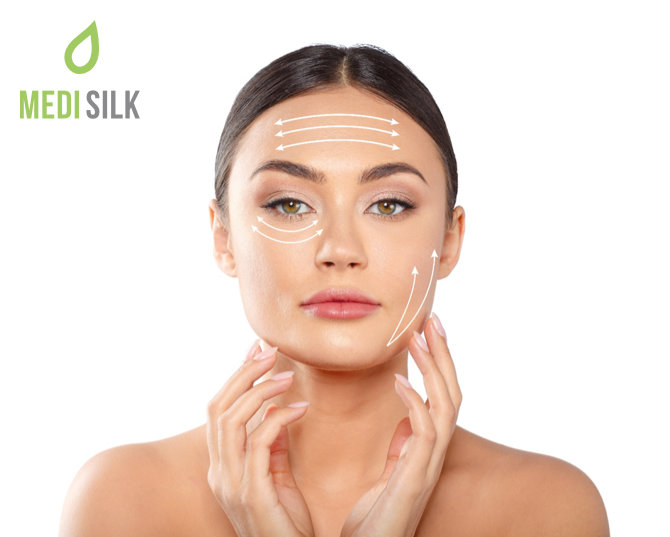 Juvederm – More is Better
In general, this product line can help patients dealing with a wide range of signs of aging in a minimally-invasive manner. Among them are:
Volume loss restoration
Skin hydration
Removal of lines, wrinkles and folds of varying depth and in different areas of the face
Lip plumping
Chin augmentation
Cheeks enhancement
Lip contouring
Unlike Sculptra, these HA-based fillers each serve a specific purpose and cannot be used as a universal anti-wrinkle solution. For example, if you want to improve the appearance of severe facial folds, Juvederm Ultra 4 would be an excellent option for that. If, however, you are dealing with medium lines and wrinkles or wish to make your lips look fuller, than Juvederm Ultra 3 would do a better job. In that sense, this brand provides a more customized anti-aging treatment and a greater filler choice.
Durability
One treatment with Sculptra Aesthetic offers results that last up to 2 years. That categorizes this PLLA filler injection as a semi-permanent one. With Juvederm, the effects longevity starts from 3 months and it can reach up to 18 months (as it is the case with Juvederm Voluma), depending on the Hyaluronic Acid concentration in each separate product.
How long does the treatment take?
Both types of products are applied via injection by board-certified plastic surgeons – a simple procedure that normally takes between 20-30 minutes. With Juvederm, the entire treatment consists of a single injection that needs to be followed by a touch-up session every few months for the results to be retained. The great thing about it is that the change is immediate. Sculptra, on the other hand, works in a more gradual manner as the treatment is made up of 3 to 4 injection sessions performed at 3-week intervals. After that, however, patients enjoy their smooth and youthful appearance for up to 24 months.
Cost
Sculptra's starting price is set at about $190 (€170) while that of the cheapest Juvederm filler is around $60 (€55) per pack. Although it may seem that the former is the more budget-friendly option, Galderma's product is slightly more cost-efficient in the long term thanks to its lasting effects.
Sculptra vs Juvederm: Which to Choose?
These are FDA-approved facial fillers by trusted manufacturers. So, the choice of a product here depends on several factors – the type of aesthetic concerns that need to be treated, budget, ingredient tolerance, etc. But if you are looking for fast and moderately durable anti-wrinkle treatment, go with Juvederm. In contrast, Sculptra is great at offering gradual but long-lasting results.